[et_pb_section admin_label="Section" fullwidth="off" specialty="off" transparent_background="off" background_color="#ffffff" allow_player_pause="off" inner_shadow="off" parallax="off" parallax_method="off" padding_mobile="on" make_fullwidth="off" use_custom_width="off" width_unit="on" make_equal="off" use_custom_gutter="off" custom_padding="0px|0px|0px|0px" custom_padding_last_edited="on|desktop" background_image="https://honestlybe.com/wp-content/uploads/2016/05/daunjacobsen2.jpg"][et_pb_row admin_label="Row" make_fullwidth="on" use_custom_width="off" width_unit="on" use_custom_gutter="off" padding_mobile="off" allow_player_pause="off" parallax="off" parallax_method="off" make_equal="off" parallax_1="off" parallax_method_1="off" column_padding_mobile="on"][et_pb_column type="4_4″][et_pb_slider admin_label="Slider" show_arrows="on" show_pagination="off" auto="off" auto_ignore_hover="off" parallax="off" parallax_method="off" remove_inner_shadow="on" background_position="default" background_size="default" hide_content_on_mobile="off" hide_cta_on_mobile="off" show_image_video_mobile="off" custom_button="off" button_letter_spacing="0″ button_use_icon="default" button_icon_placement="right" button_on_hover="on" button_letter_spacing_hover="0″ saved_tabs="all"] [et_pb_slide background_position="default" background_size="default" background_color="rgba(51,66,69,0)" use_bg_overlay="off" bg_overlay_color="rgba(255,255,255,0.55)" use_text_overlay="off" text_overlay_color="rgba(51,66,69,0.5)" alignment="center" background_layout="dark" allow_player_pause="off" text_border_radius="3″ header_font_select="default" header_font="||||" body_font_select="default" body_font="||||" custom_button="off" button_font_select="default" button_font="||||" button_use_icon="default" button_icon_placement="right" button_on_hover="on" admin_title="SLIDER"] [/et_pb_slide] [/et_pb_slider][/et_pb_column][/et_pb_row][/et_pb_section][et_pb_section admin_label="section" transparent_background="off" background_color="#f4f6f5″ allow_player_pause="off" inner_shadow="off" parallax="off" parallax_method="off" make_fullwidth="off" use_custom_width="off" width_unit="on" make_equal="off" use_custom_gutter="off" global_module="2472″][et_pb_row global_parent="2472″ admin_label="Row" make_fullwidth="off" use_custom_width="off" width_unit="on" use_custom_gutter="off" background_color="#c5036c" allow_player_pause="off" parallax="off" parallax_method="off" make_equal="off" parallax_1="off" parallax_method_1="off"][et_pb_column type="4_4″][et_pb_text global_parent="2472″ admin_label="Lets Connect Title" background_layout="light" text_orientation="center" header_text_color="#ffffff" use_border_color="off" border_color="#ffffff" border_style="solid"]
LET'S CONNECT
[/et_pb_text][/et_pb_column][/et_pb_row][et_pb_row global_parent="2472″ admin_label="Row"][et_pb_column type="4_4″][et_pb_divider global_parent="2472″ admin_label="Divider" color="#f4f6f5″ show_divider="off" divider_style="solid" divider_position="top" hide_on_mobile="on"] [/et_pb_divider][/et_pb_column][/et_pb_row][et_pb_row global_parent="2472″ admin_label="row" make_fullwidth="off" use_custom_width="off" width_unit="on" use_custom_gutter="off" background_color="#ffffff" allow_player_pause="off" parallax="off" parallax_method="off" make_equal="off"][et_pb_column type="1_2″][et_pb_text global_parent="2472″ admin_label="Connect with Honestly Be & Me" background_layout="light" text_orientation="left" use_border_color="off" border_color="#ffffff" border_style="solid" custom_padding="10px|15px|10px|20px"]
CONNECT WITH HONESTLY BE & ME:
My goal is to be authentic, honest and real with you every time I write.  I would love to respond to your questions and comments. Honestly Be is a living dialogue and community.  Without you interacting on the blog by leaving comments, it can't work. Please connect with Honestly Be on Facebook, join the conversation on Twitter, or follow me on Instagram and Pinterest.  Sometimes there's an interesting thought or two on Quora.
If you want to be in the know about what's coming up, and receive new updates and blog posts in your email inbox as they are released, you can Subscribe Here.
All My Love,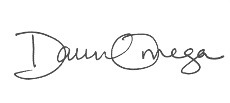 [/et_pb_text][/et_pb_column][et_pb_column type="1_2″][et_pb_blurb global_parent="2472″ admin_label="Speaking and Blogging" url_new_window="off" use_icon="on" icon_color="#c5036c" use_circle="off" circle_color="#c5036c" use_circle_border="off" circle_border_color="#c5036c" icon_placement="left" animation="off" background_layout="light" text_orientation="left" use_icon_font_size="off" use_border_color="off" border_color="#ffffff" border_style="solid" custom_padding="10px|15px|10px|15px" font_icon="%%279%%"] For speaking, media, article or guest blogging requests, please email: hello@honestlybe.com [/et_pb_blurb][et_pb_blurb global_parent="2472″ admin_label="Phone" url_new_window="on" use_icon="on" icon_color="#c5036c" use_circle="off" circle_color="#c5036c" use_circle_border="off" circle_border_color="#c5036c" icon_placement="left" animation="off" background_layout="light" text_orientation="left" use_icon_font_size="off" use_border_color="off" border_color="#ffffff" border_style="solid" custom_padding="|15px||15px" font_icon="%%264%%"]
You can leave a voice message at:
208-820-3973
[/et_pb_blurb][et_pb_blurb global_parent="2472″ admin_label="Mail" url_new_window="off" use_icon="on" icon_color="#c5036c" use_circle="off" circle_color="#c5036c" use_circle_border="off" circle_border_color="#c5036c" icon_placement="left" animation="off" background_layout="light" text_orientation="left" use_icon_font_size="off" use_border_color="off" border_color="#ffffff" border_style="solid" custom_padding="|15px||15px" font_icon="%%238%%"]
To reach me through the mail:
Fyrefly International
PO Box 363
Rathdrum, ID 83858
[/et_pb_blurb][/et_pb_column][/et_pb_row][/et_pb_section]